NewIntelligence adds new ways to manage TM1 security within their ICI Solution
Article published on March 26th, 2015
Managing security has been always a top priority for administrators, and in the latest version of the ICI solution, NewIntelligence has added new features to help manage and control security in TM1.
A new option under the security menu, TM1 Security, offers the possibility to quickly and easily visualize the security established for each cube and measure by working closely with Active Directory.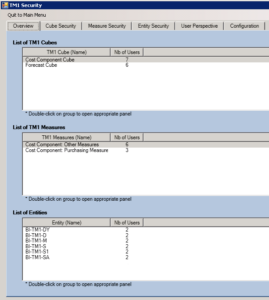 By navigating through the various security tabs, administrators can easily see under each tab which users are assigned to each cube and measure, all derived from Active Directory, and quickly modify them.
Lastly and perhaps the most important feature, the new TM1 security menu provides a full picture of all user rights. Just one click allows administrators to see all the accesses that any given user has.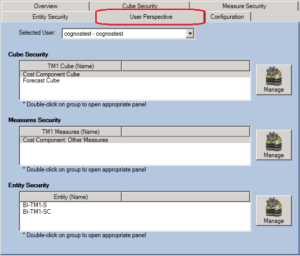 ICI is a unique offering from NewIntelligence that it is not available from any other IBM Business Partner. To learn more about ICI, IBM Cognos TM1, or to ask for a demo, please contact NewIntelligence today.